Winter 2020 celebrates nature through the evocation of Daphne, the legendary huntress who lived, with her pack of hounds, apart from human kind and cities in ancient Greece. Daphne, endowed with extraordinary beauty, had received the gift of shooting from Artemis. Apollo, subjugated by the young woman, falls madly in love with her. As he tried to approach her, Daphne ran away and asked Zeus (or Gaia) to shield her from the sight of this overly enterprising god. This is how Daphne was turned into a laurel and, according to the legend, Apollo cut an oar from it and made himself a wreath as a souvenir.






Above
detail of the metamorphosis

Opposite
Apollo and Daphne
painting by Tiepolo, 1743-1744
Louvre Museum




































For this collection, we offered the mission of creating the scenery of our shop windows in Paris and Ghent to Dagyeom Lee, a young South Korean student who spent five years in France. She dedicated her first year learning French, and then studied for four years fashion design at Atelier Chardon Savard in Paris.

Before returning to her native Korea, Dagyeom spent the last six months of her school programme in our studio to follow the complete process of winter 2020 collection.














Under the supervision of Delphine Dupas David, Dagyeom entirely designed and produced the plants. She first shaped the structure using iron wire, she then covered with colored tissue paper.

And she finally added small decorative elements like pearls to imitate berries, leaves delicately cut out of crepe and metallic paper to enliven the sprigs. Some branches even welcomes birds which came to set up their nest.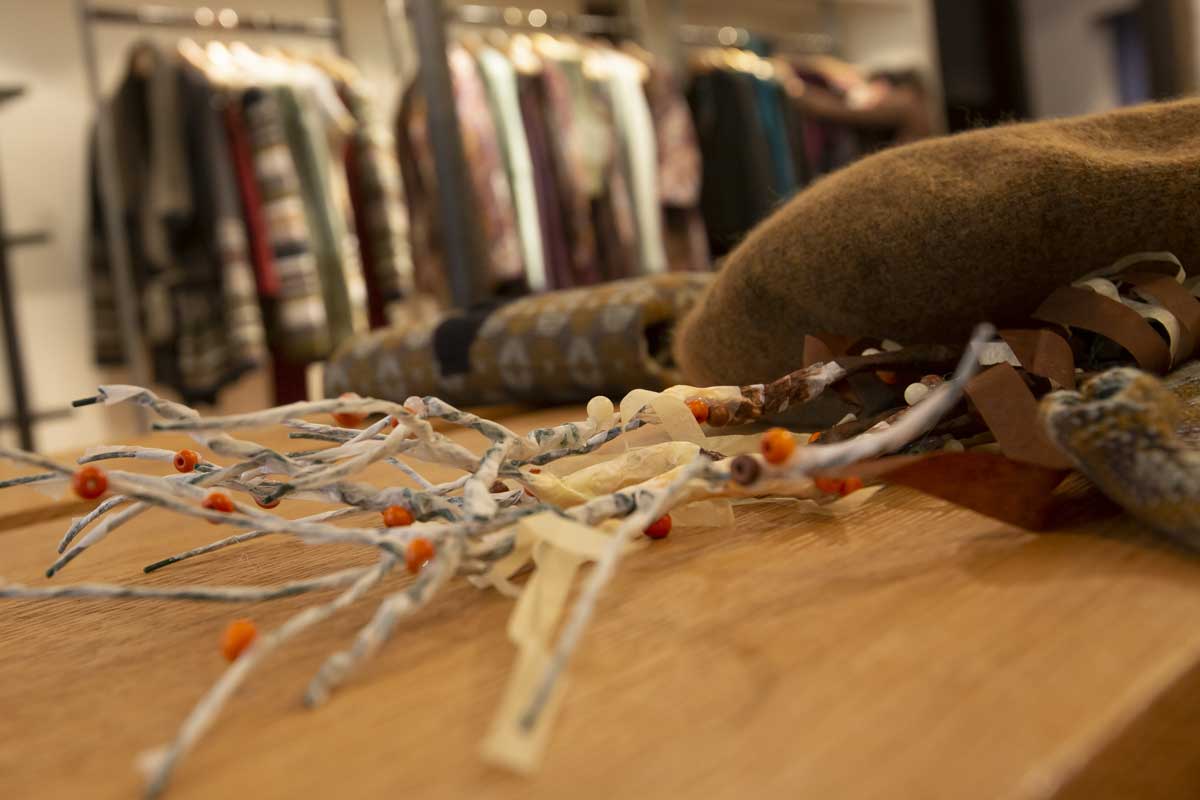 Since September, sprigs and branches integrated our shop windows on elegant outfits displayed by Delphine Dupas David and Catherine André.








Shop windows can be seen at 26 Galerie Vivienne, 19 Rue du Cherche-Midi, 134 Rue de la Pompe in Paris.