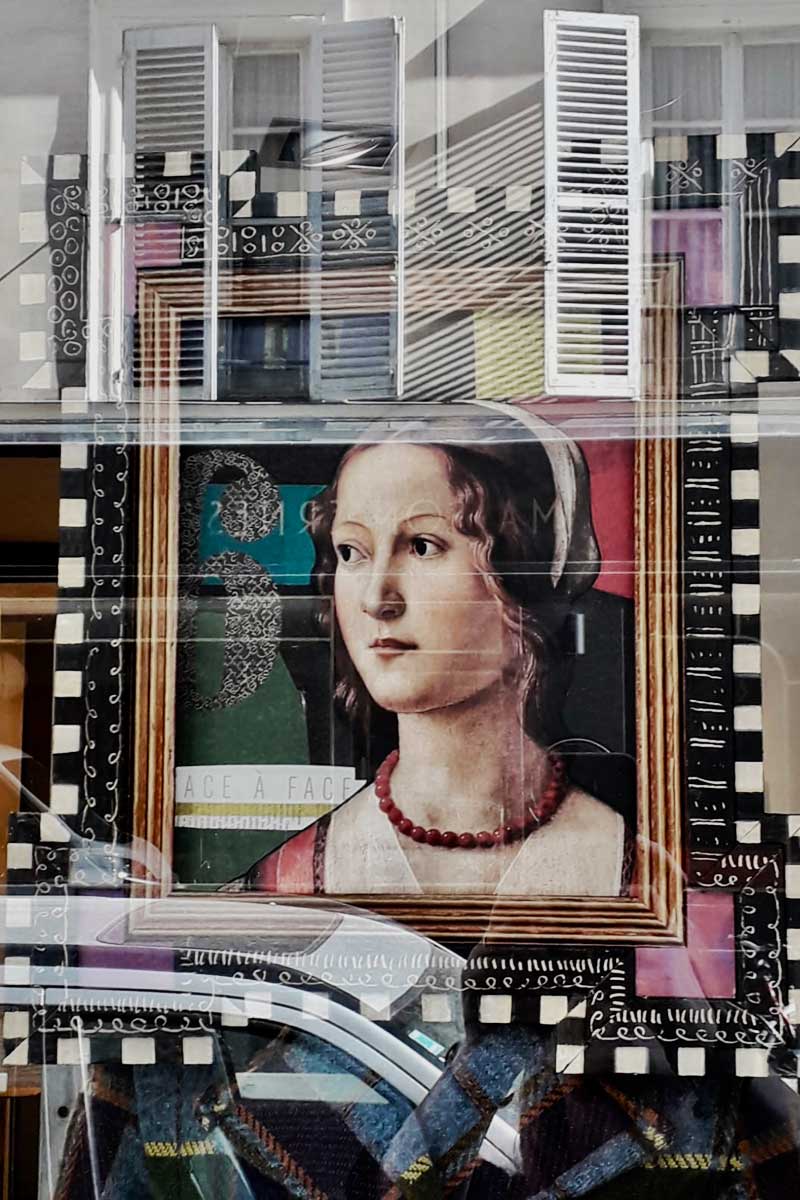 Marked by the marriage of times between the winter collection 2019-20 and the Renaissance castle of Bournazel, we wanted to extend this magic in our shops.
As every year, the decoration was implemented by Catherine André and Delphine Dupas David - stylist & textile designer.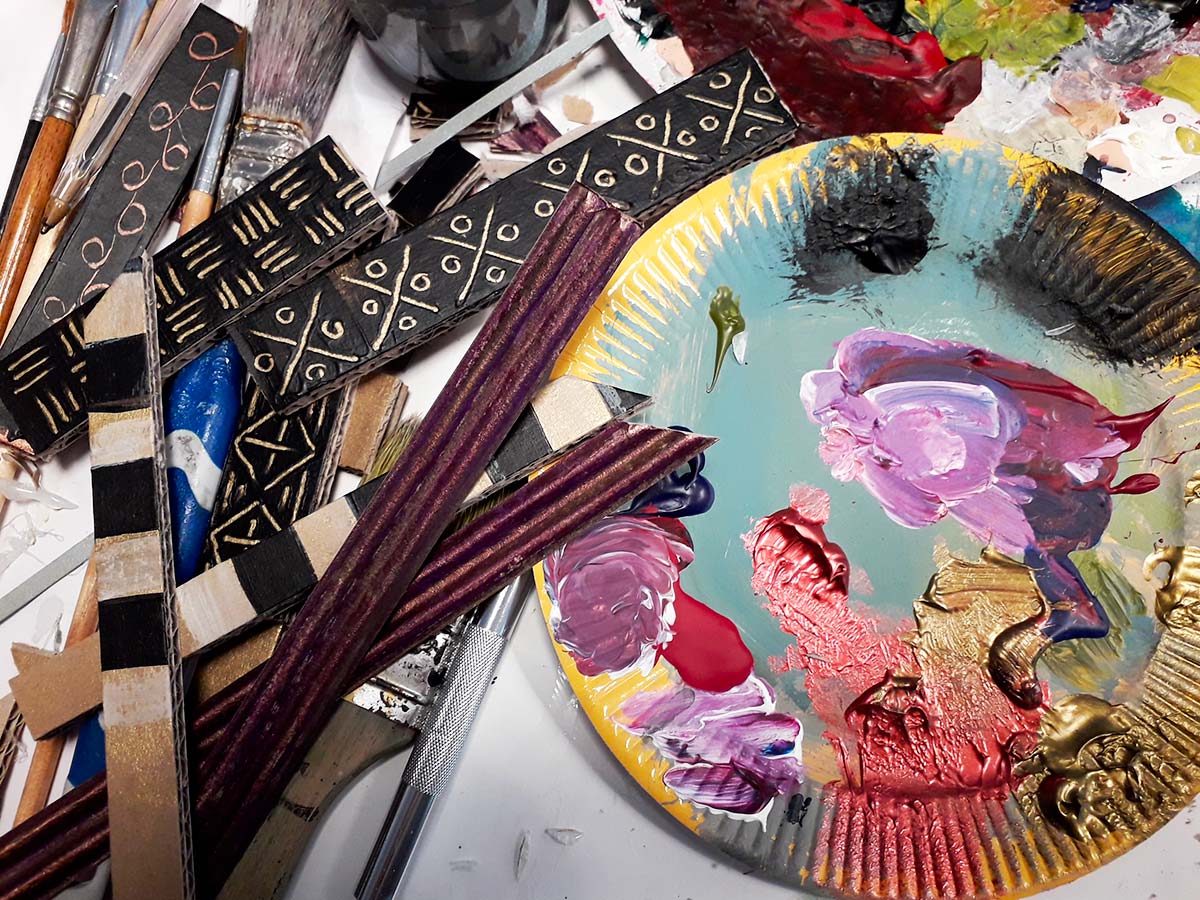 Delphine made a selection of portraits of Renaissance Madonnas whose style and expression could be suitable for the purpose.
Then, she crafted fifteen frames of classic inspiration, at the dimensions of these portraits.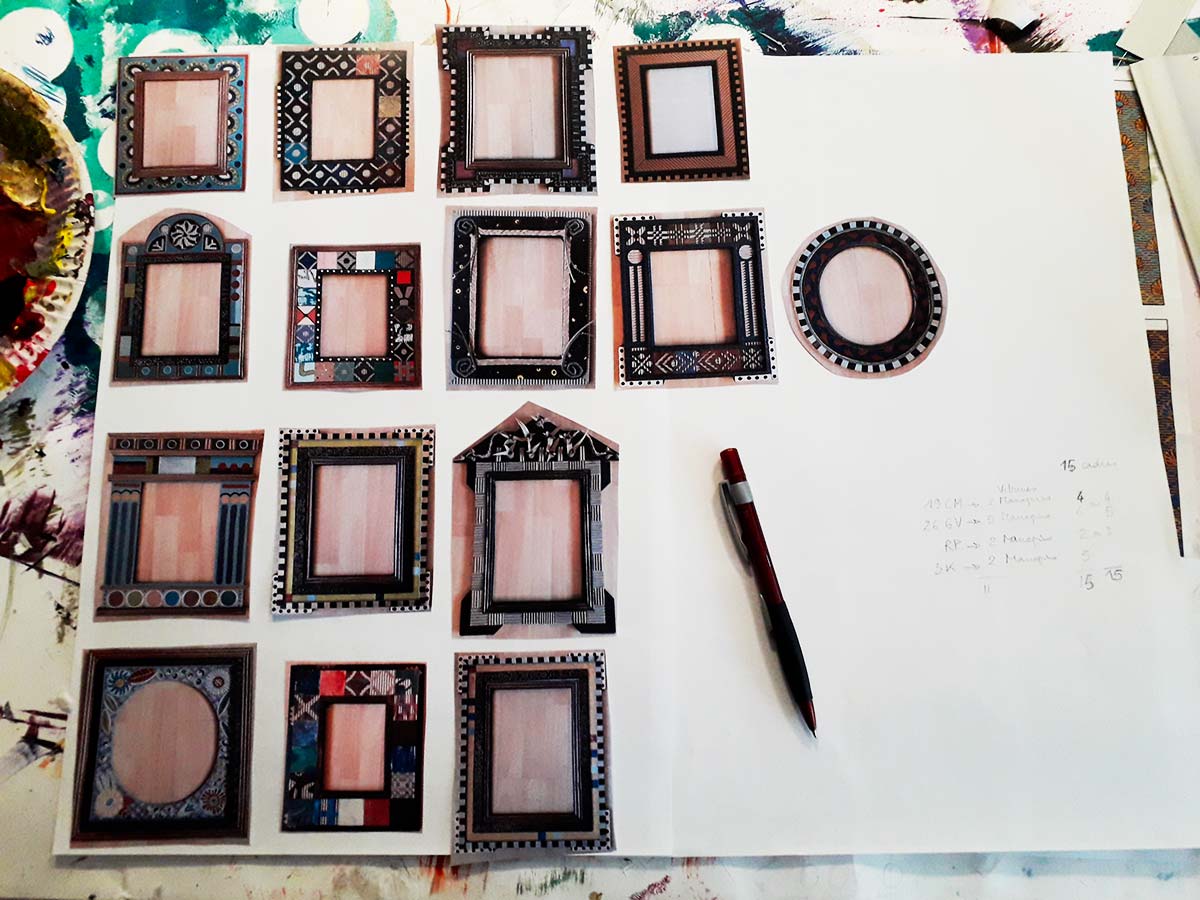 The frames, entirely made of cardboard, are homemade.
Marquetry is a blend of fabric, cardboard and patina with the season colours. Regarding to the moldings, they are done with corrugated carton, gilded and patinated.

This way the Madonnas are adorned with the collection motifs and enshrined in their own frame.















Our windows in Paris and Ghent are decorated with these emblematic portraits, borrowed from great Renaissance masters such as Leonardo da Vinci, Bronzino, Raphael…
This winter, the Lady with the ermine dresses in Catherine André, just like the Madonna with the pearl or the Girl of Petrus !