The 4th of November in Japan, the Busena Terrace Okinawa

Hotel

stages

some outfits

of the 2017 winter collection

. This show, organized for its 20th anniversary, presents some

bold and creative

silhouettes, offering a fresh interpretation of

Catherine André's

european gypsis. A way to make the brand their own and breathe

at those garments,

an other spirit.

Photos : 1 - Shirt Django, Kimono Rhapso, Skirt Dolores - 2 - Dress Lulu, Coat Whist, Gloves Canasta - 3 - Pull Lulu, Skirt Rosie, Scarf Rhapso
4 - Cardigan Blaise, Skirt Damask, Scarf Blaise - 5 - Striped Sweater Skat, Open Coat Rami, Carott Pants Eugénie - 6 - Turtleneck Sweater Skat, Bolero Duende, Trousers Eugénie, Bag Duende, Scarf Rami, Belt Klong
7 - Striped Sweater Skat, Top Air, Skirt Damask, Scarf Selene - 8 - Dress Whist, Jacket Duende, Hand bag Klong - 9 - Turtleneck Sweater Skat, Jacket Rami, Long Skirt Lulu
On top : Sweater Alicia, Open Coat Blaise, Carott Pants Eugénie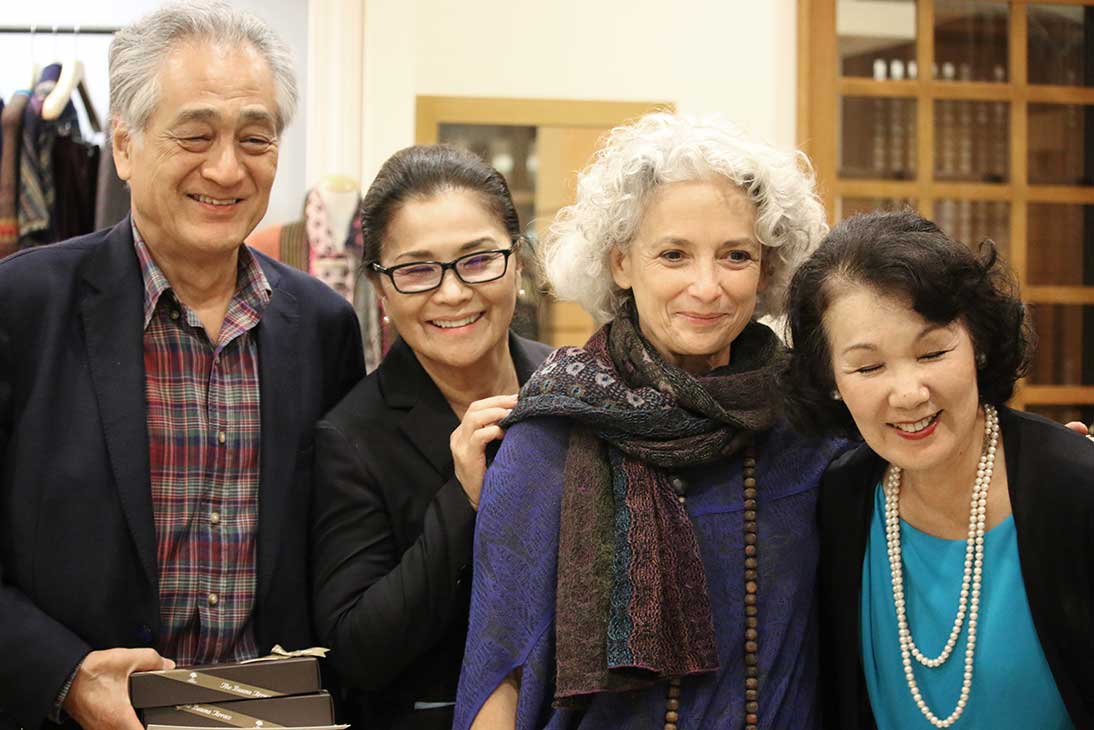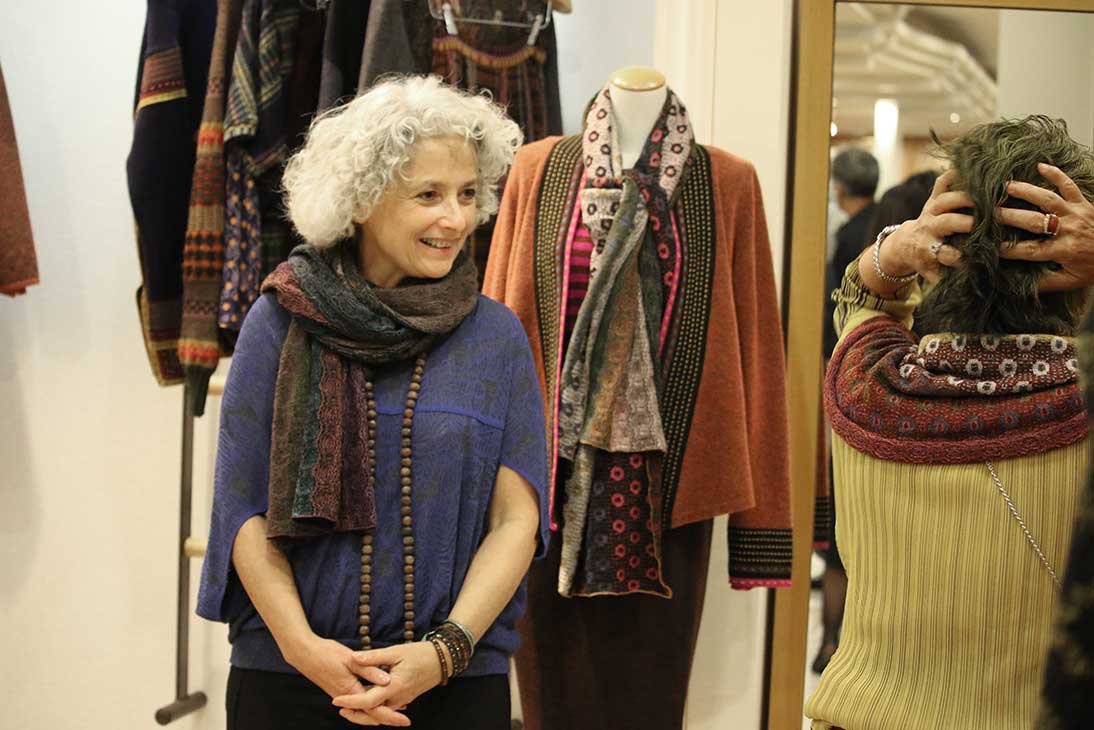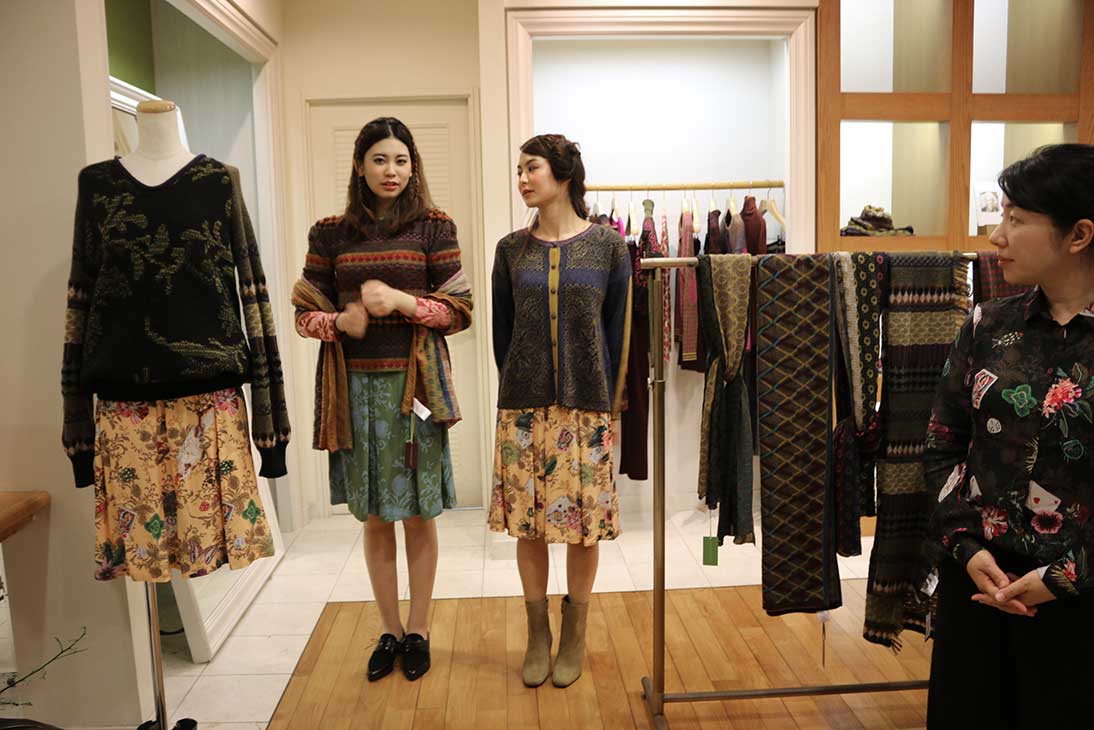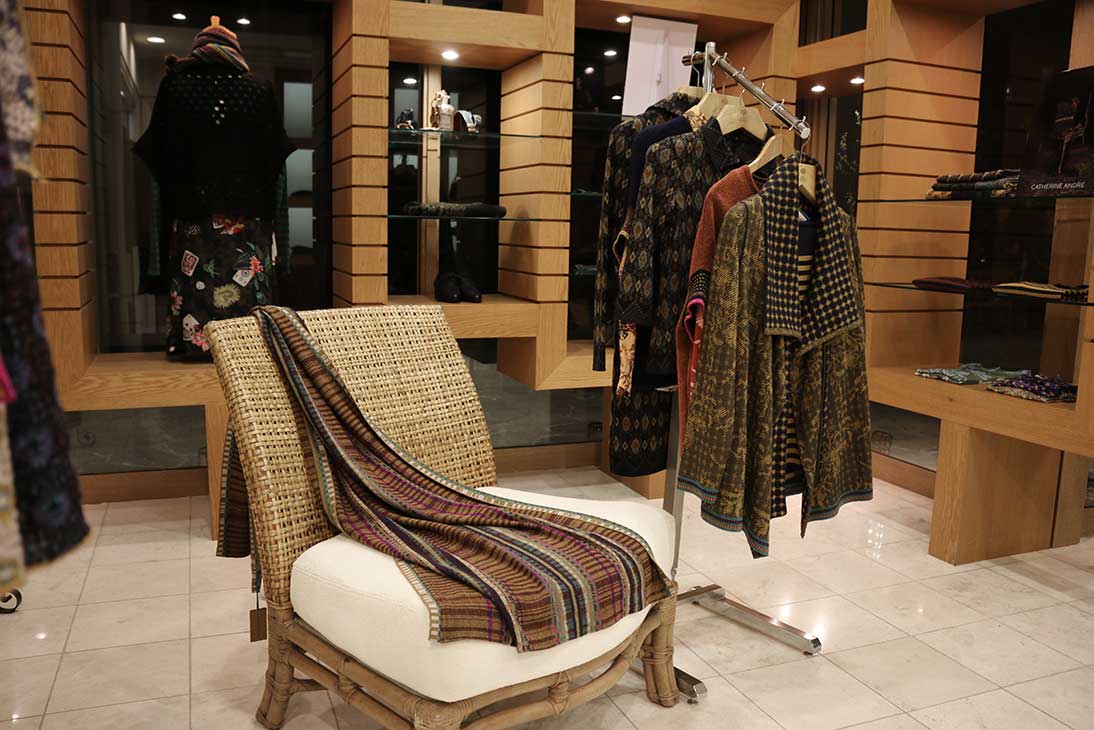 Catherine André has a special and longstanding relationship with this region. As a matter of fact, the french designer presented her very first collections in the archipelago and comes for years, to meet her customers and accomplices of Okinawa.
View the Autumn-Winter 2017 catalog.