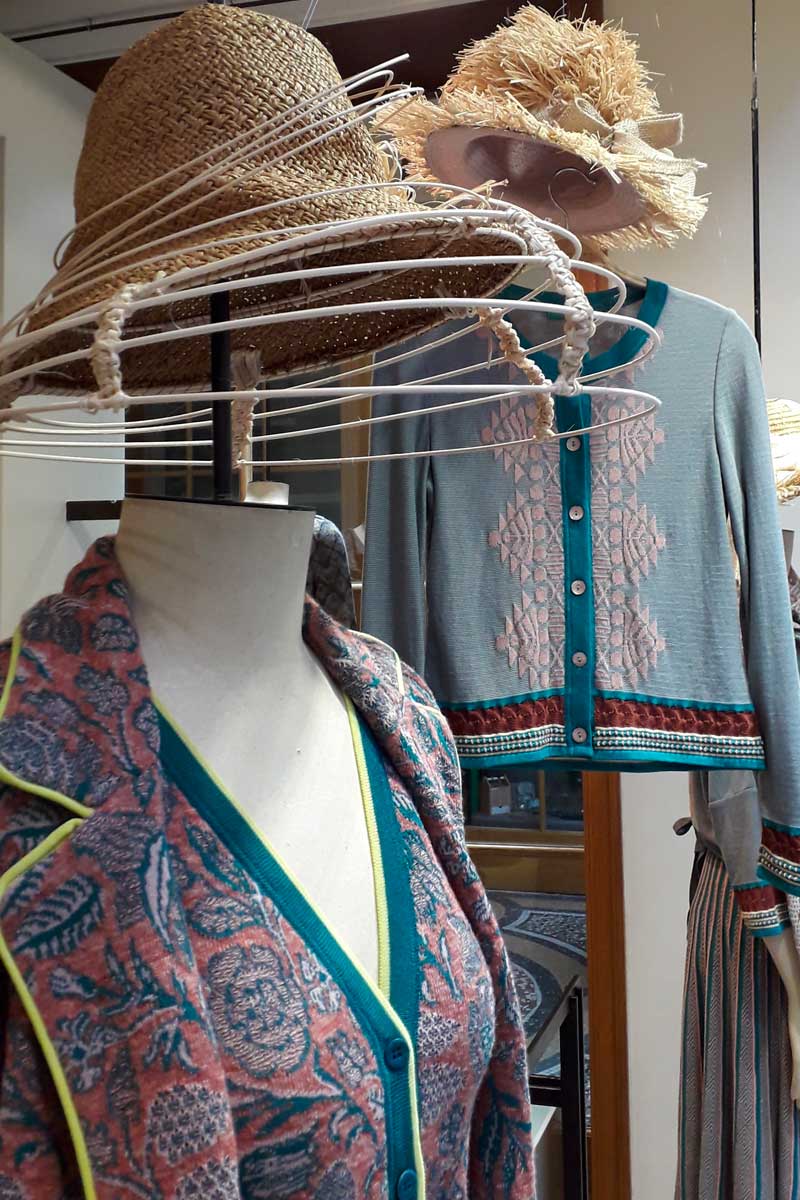 The shop windows of the Spring-Summer 2020 collection are inhabited with decorated, braided straw hats, crocheted with various fibers and vegetal materials. Strange and playful adornments with exotic accents.


























The basic item is the straw hat, the panama or the simple garden hat which has been worn in summer for centuries, from west to east.


Reshaped and embellished with plants, hemp cords and wheat ears, they shift into sculptures with ethnic overtones.


























These adornments are completing the adventurous ladies' outfits who will be staying in our Catherine André boutiques in Paris and Ghent throughout summer.








The hats were created by Delphine Dupas David, stylist & textile designer at Catherine André studio, with the help of Dagyeom Lee, student at the Atelier Chardon Savard in Paris.